Property Owners
NSW Real Estate is a specialist property management and sales company servicing the Coffs Coast.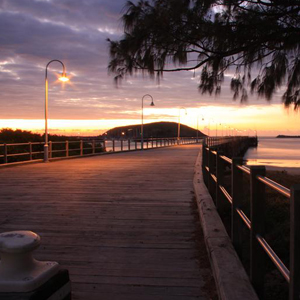 Established in 1980, we are a fully independent, locally owned and operated Real Estate Agency, with a market leading reputation based on our exclusive customer service and proven results.
The property management team at NSW Real Estate have been leading the way in the Coffs Harbour area for many years. We are a team of dedicated professionals who are committed to providing you with a level of service that is unmatched in the industry, ensuring that each landlord client receives the personal service to meet their individual needs and requirements.
For detailed information about our services, please call us on (02) 6652 6811 or
e-mail: info@nswrealestate.com.au and we send you a comprehensive Landlords Information Pack.
Top Reasons to Choose Us
We maximise the return on your investment.
We communicate with you regularly to keep you fully informed.
We are the regions No.1 Property Management company... chosen by more landlords than any other agency.
We maintain a large database of potential tenants who are automatically notified when your property becomes available.
We are open 6 days a week to take enquiries about your property from potential tenants.
We advertise your property with full colour photographs in 'The Advocate', as well as in our own listings brochure and window display.
We list your property for free on realestate.com.au, domain.com.au and nswrealestate.com.au as well as a number of specialist sites.
We conduct Open for Inspections and an unlimited number of private appointments to show prospective tenants your property.
We have the most thorough tenant selection process, which includes checks on three separate Tenancy History Databases.
We use a team of experienced, specialist professionals to manage your investment.
We are committed to providing you with a level of service that is unmatched in the industry.
We guarantee our service.
Tenant Selection
Whilst finding a tenant can be relatively easy, we are particularly careful whom we finally select to rent your property. We check their ability to pay rent, proof of income, identification and verification the tenant can maintain the property to all required standards.
We will contact you regularly with comments and feedback from prospective tenants. All prospective tenants are personally escorted through the property by one of our portfolio managers.
Property Marketing
Our property marketing stands alone from the pack. We employ full time graphic designers to give your property the greatest possible exposure, which in turn attracts the best tenants and the best return on your investment.
Your property will be marketed in the following ways:
A 'For Rent' sign will be erected at the property.
Via our Window Display and Rental Listings brochure.
By conducting Open for Inspections at your property.
Contacting prospective tenants that have already registered on our database.
Via the internet on: nswrealestate.com.au, realestate.com.au and domain.com.au, as well as a number of other specialist sites.
Newspaper advertising in 'The Advocate' and 'Domain' magazine, with full colour photographic images and detailed descriptions in Saturday's publication.
Open 24 hours a day, all around the world, your property is presented with full colour photography, detailed descriptions and complete with 360 degree virtual tours.
Property Inspections
Periodic
Inspecting your property is a fundamental service we carry out for our landlord clients. It is a service that is vital and one that we take seriously. Our first inspection is carried out in the first 8-10 weeks of your new tenant taking possession, thereafter, 6 monthly. A maximum of 4 inspections permissible in a 12 month period permits a personal inspection should you want one.
Initial Inspection
We complete a detailed ingoing condition report, complete with colour photography, prior to your tenants taking possession of your property. This is referred to at the completion of the tenancy to determine the payout of the tenants bond.
Pre-vacating Inspection
When the tenant has given notice to vacate the property, we will carry out a pre-vacating inspection. These are carried out so that the rent can be reviewed, the property can be re-assessed for any work/maintenance and to ensure the tenants are fully familiar with what we require of them when they vacate the property.
Final Inspection
Once keys have been returned to us our final inspection is carried out using the initial inspection report as the reference. Any cleaning or repairs are completed prior to the refund of the tenants bond.
Maintenance
Authority to carry out work on your property is at your discretion, as per the management agency agreement. We have access to a pool of licensed and efficient tradesmen who carry out repairs quickly and efficiently. The payment of the repairs is made from your rental income, with a copy of the invoice forwarded to you with your statement.
Tenants are asked to lodge their maintenance results online, by fax, or email, or in person at our office.
Rental Arrears Management
We use the 5-10-15 arrears control procedure:
1-5 days in arrears.
The tenant is contacted via telephone, SMS, e-mail or in writing. This is usually sufficient for the tenant to pay the rent.
10 days in arrears.
The tenant is formally advised that if payment is not received within 5 days a Termination Notice will be served.
15 days in arrears.
Depending upon our arrangements with you, we contact you for instructions or serve the tenant with a 14 day Termination Notice.
Should they choose not to pay their rent, your portfolio manager will contact you to discuss whether to proceed with the termination notice.
Rent Collection
We prefer that all tenants pay rent via the direct debit or periodical payment method. If they are receiving a Centrelink payment, we prefer their rent comes directly from their benefit via the Centrepay scheme.
Rental Statements and Deposits
To assist our landlord clients, we direct deposit funds into your nominated bank account every 14 days or 28 days, so you don't have to wait until the end of the month to receive your rent.
A rental statement is posted or emailed to you after each deposit, and a complimentary end of financial year report of income and expenditure is also provided to assist with the completion of your annual tax return.
Communication
We understand that communication is a vital ingredient in the effective management of your property. All our portfolio managers have email addresses and carry mobile telephones. We guarantee your call will be returned the same day.
Insurance
We highly recommend you hold both contents and building insurance cover on your property. Contents insurance should cover damage to carpets, blinds/curtains, light fittings and any appliances inside the property.
Landlord protection insurance is also highly recommended, and covers items such as: possible loss of rent by defaulting tenants, damage and public liability claims. We can arrange immediate cover for this, or alternatively contact your current insurer or broker.