The NSW Difference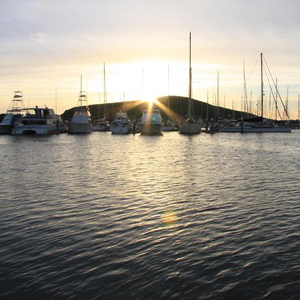 "Only when your property reaches the maximum number of prospective purchasers can you expect to receive the maximum price"
NSW Real Estate is a specialist property company servicing the Coffs Coast.
Established in 1980, we are a fully independent, locally owned and operated Real Estate Agency, with a market leading reputation based on our exclusive customer service and proven results.
We understand that selling your property is one of the most financially important and personally significant challenges that you will face, therefore we have developed an approach that gives you a professional, carefully planned, stress free, and ultimately profitable experience.
NSW Real Estate's Marketing Excellence
Our specialist in-house marketing team is committed to constantly evolving our marketing approach to ensure your property reaches the greatest possible number of buyers.
NSW Real Estate No.1 on the Coffs Coast
NSW Real Estate is ranked No.1 on the Coffs Coast for the highest number of online property inspections on Australia's leading real estate website realestate.com.au.
What does this mean for our clients? Quite simply that we can attract more buyers to your property than any other agency.
Fact: NSW Real Estate's property listings received over 20 times more enquiries than the Coffs Harbour agency average!
Source: realestate.com.au monthly activity reports.
nswrealestate.com.au
NSW Real Estate has built the Coffs Coast's leading online resource for buyers, investors and tenants. In addition each listing is automatically uploaded to Australia's most prominent property websites realestate.com.au and domain.com.au, as well as a range of other specialist sites.
We use a series of strategies to promote our listings to the top of searches and drive buyers to our website, and our properties currently achieve over 50,000 views a month from within Australia and overseas.
Video Tours
Potential buyers searching for property can now watch a video as easily as viewing photo's online. Video Tours provide another opportunity to stand out and grab a buyers attentions, giving buyers a feel of the layout of the home, and creating a professional and lasting impression. 
This is extremely beneficial for 'out of area' investors, many of whom have gone on to purchase property sight unseen after viewing the tours. 
The NSW Real Estate Buyer Database
From our many years of service and experience on the Coffs Coast we have built a client database that is unparalleled in our region.
A unique feature of this database is our ability to access to the regions largest investor client database, which is sourced from our Property Management division.
Once listed with NSW Real Estate, details of your property are computer matched with buyers "wish-lists", enabling us to make immediate contact with a large number of prospective purchasers the moment your property is placed on the market.
Unparalleled Newspaper & Editorial Exposure
NSW Real Estate has the regions highest profile newspaper presence, advertising weekly in The 'Property Week' magazine.
From newspaper advertising arises the possibility of 'Front Page' and 'Editorial' promotion for your property. While the newspaper editors select the properties to be featured, our influence as major advertisers ensures that editorials we submit will be given priority.
We can also provide tailored advertising space in metropolitan speciality papers such as the Sydney Morning Herald, Wentworth Courier and Financial Review when required.
Highest Profile Office and Window Display
Located on the corner of the Pacific Highway and West High Street in the heart of the city, your property will feature in the regions most prominent office and window display.
Thousands of 'out-of-area' buyers make our display windows their first stop for purchasing in the Coffs Harbour region
Investment Management Expertise
As the regions leading provider of Property Management services, our office fully understands the importance of working closely with both landlords and tenants to achieve the best possible result.
In addition, you benefit from our ability to provide highly accurate rental appraisals for investor buyers, as well as being able to offer a large range of quality trade service contacts.
The NSW Real Estate Team
Nothing is more important to us than keeping our clients satisfied. We pride ourselves on the testimonials we have received over the years, and we urge you to speak to others who have bought and sold in the area to compare their experiences.
Trained by some of the worlds leading realtors we use a team of experienced, specialist professionals to market and sell your property. We utilise the latest industry market research to build on our own personal hands-on experience from sales over the years.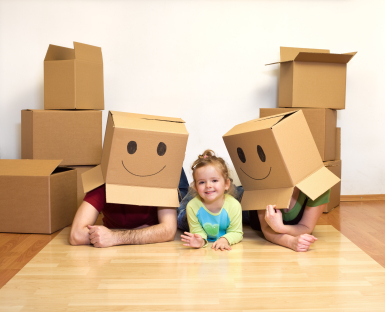 Choice of Sale Type
When it comes to selling your property, there are three popular methods to choose from: Private Treaty (Sale), Public Auction or Public Tender. NSW Real Estate can help you to evaluate and choose the best method to extract the highest price for your property.
If you choose to sell your property by auction, one of the key success elements will be your auctioneer. Our highly experienced auctioneer allows us to arrange flexible on-site auctions, avoiding the less successful off-site or venue auctions.
Making it Easier for People to Buy
We are open 6 days a week and offer a total solution approach. Our specialist teams include Residential Sales, Home Loans and Property Management.
Fast-tracking the Sale Process
Our home loan specialist is available free of charge to help fast track finance approvals and secure your sale. This benefits buyers and sellers alike by ensuring that borrowers have access to the best available loan, and approval times are minimised.
"The right home loan can often allow buyers to pay more for homes, without increasing their loan repayments"